The actresses who were the most lit in the 70-80s include Sridevi and Jaya Prada. Both actresses fascinated the audience with their beauty and talent at that time. Both these actresses worked together in 8 films which were quite a hit, but the interesting thing is that the competition between them was so strong that despite working together in so many films, they never talked among themselves.
Both looked like sisters to each other but in real life they did not even look at each other and after giving their shot, they used to sit in different corners on the set. , I worked in films like Tera Dushman, Mavali, Naya Kadam, Motive, Mazal etc.
Talk about Jaya Prada, she did a lot of work in the Telugu film industry before earning a place in Bollywood and earned a lot of name. The 1979 film Sargam was her first Bollywood film. After this, Jaya did not look back and worked in many hit films with big stars like Amitabh Bachchan, Jitendra. At the peak of his career, Jaya joined the Telugu Desam Party in 1994 and said goodbye to Bollywood. After this, she was also a part of Samajwadi Party but currently she is associated with Bharatiya Janata Party.On the matter of Sridevi, she is given the status of the first lady superstar of Bollywood.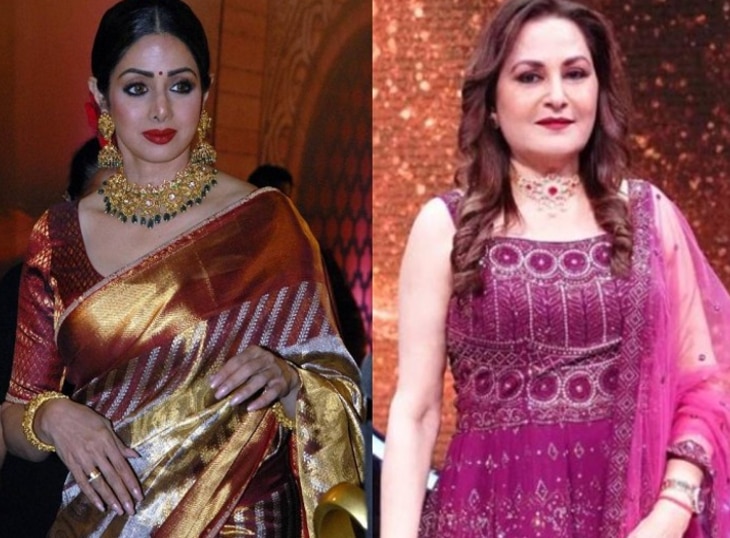 In the 70-80s and 90s, Sridevi was so dominated that every filmmaker wanted to take her in their film. She was an actress who got 1 crore rupees at a time when even actors were not paid such a fee. Sridevi had worked in many films including Khuda Witness, Chalbaaz, Nagina, Chandni, Mr. India. He died in mysterious circumstances in Dubai due to drowning in a bathtub on 24 February 2018.