Nick Jonas Injury: American singer and actor Nick Jonas was injured. He was injured during the shooting of the NBC special Olympic Dreams featuring The Jonas Brothers which was filmed in May. This pre-taped event was recently telecast in which Nick was seen competing with his elder brothers Joey Jonas and Kevin Jonas. The series includes several Olympic sports such as track and field, gymnastics and BMX biking.
Nick suffered a back injury while shooting for BMX Portion. He collided with brother Joey and Kevin's bike, due to which both of them also fell. Everyone got up after getting hurt, but they again understood that everything is not normal and they have also suffered a lot. Later the ambulance was called and Nick was taken to the hospital and then it was found that Nick had fractured ribs and many injuries. There is nothing to panic for Nick's fans as he got this injury in May and he is quite now. To an extent have emerged from it. Let us tell you that Priyanka became very worried due to Nick's injury, who has been busy shooting for one of her web series by staying in London for a few months.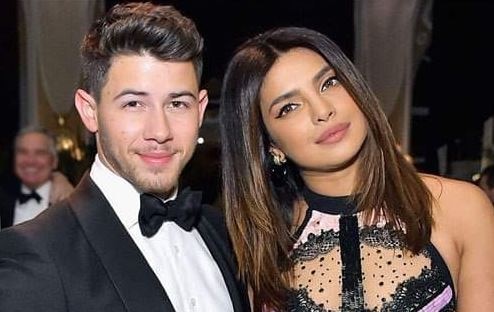 Recently, even on her 39th birthday, Priyanka could not visit Nick in America. He had celebrated his birthday alone. A day later, both of them had their third engagement anniversary. On this day too, both of them missed each other a lot and shared some romantic pictures remembering the day of engagement. Nick and Priyanka got married with pomp in December 2018 at Umaid Bhawan, Rajasthan. The marriage was performed according to Christian and Hindu customs.
read this also:
Raj Kundra Arrested: Shilpa Shetty's husband Raj Kundra was arrested due to this dirty business, know how the poll opened
Love Story Of Shilpa Shetty And Raj Kundra: Raj Kundra used to give expensive gifts to Shilpa Shetty before marriage, the actress has been tagged as home breaker, know the love story