Amma ji ie Soma Rathod of Bhabiji Ghar Par Hain is in the headlines these days due to a viral picture. Actually, a picture of Soma's young days is going viral in which she looks glamorous and the fans can't believe that the girl in the picture is Soma. Soma has given her response about this in an interview.
He said, yes I saw my picture. Many people forwarded the photo to me and told that the photo has gone viral. I didn't know about it. Yes, this is my photo and when I used to be 20 years old. My weight was 52 kg. I was trying to make my place in the entertainment industry, I got this photoshoot done with the intention that wherever I get a chance in films or modeling, I will work but I was more interested in acting. Let us tell you that 37-year-old Soma has been active in acting for the last 10 years. He is known for serials like Bhabiji Ghar Par Hain and Jijaji Chhat Per Koi Hai.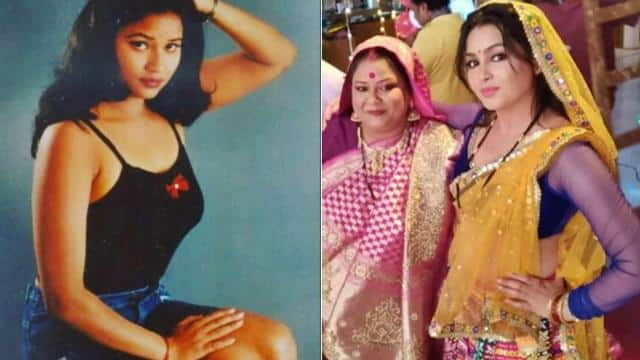 According to Soma, she is getting a lot of work but due to busy schedule she is not able to accept these offers but if she gets an offer to work in any web show and film then she will definitely accept that offer because daily soap The work can go on for a long time but films get completed within a stipulated time frame. Soma said that she has no regrets about being overweight as it does not bother her. She can dance, run and do everything.
read this also :
1300 crores property and 90 crores luxurious house, South Superstar Ram Charan Teja lives such a luxurious life
South's top actresses are not behind Hero, Anushka Shetty to Nayanthara has fees in crores
Fatima Sana Sheikh accused of breaking Aamir Khan's second marriage, these Bollywood actresses have also been called 'house breakers'