Malaika Arora Diet Secrets: If you are asked who are the fittest actresses in the industry, then it is obvious that Malaika Arora's name will definitely come in this list. Born on 23 October 1973, Malaika has turned 47 years old. However, even today, seeing the actress, one can hardly guess that Malaika also has an 18-year-old son. Seeing Malaika's fit body, a question often comes in people's mind that after all, what does the actress do who is so fit?
So Malika herself has given the answer to this question. According to the actress, the secret of her fitness is regular yoga practice and a balanced diet. According to media reports, the actress is very disciplined about her fitness and never skips yoga. According to Malaika, 'The secret of my fitness is yoga and intermittent fasting'. Let us tell you that in intermittent fasting, a person stays on complete fast for the whole 17 to 18 hours i.e. does not eat anything.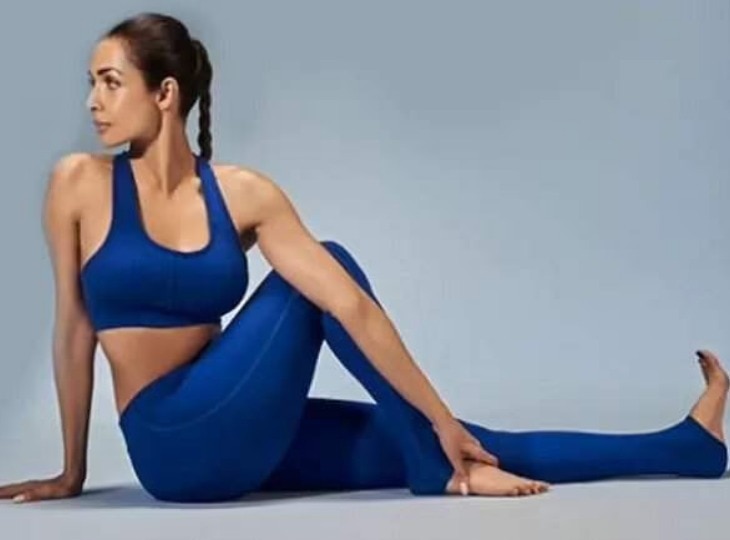 The actress also follows the pattern of this intermittent fasting with yoga and takes the last mile of the day between 7 -7:30 in the evening. After this, Malaika does not eat anything and breaks her fast by drinking a lot of liquid between 9 and 9:30 in the morning, that is, she does not eat anything for at least 12-13 hours. Malaika says that, 'I open my fast with liquid diet in the morning and for this I take ghee, coconut water, cumin water and lukewarm water etc. in liquid'.
According to the actress, she starts the day by eating some dry fruits along with water. Malaika also tells that she likes to take a proper diet during the day which contains the right amount of carbs, fat. Let us tell you that Malaika is very concerned about her food and eats only homemade food.
read this also :
1300 crores property and 90 crores luxurious house, South Superstar Ram Charan Teja lives such a luxurious life
South's top actresses are not behind Hero, Anushka Shetty to Nayanthara has fees in crores